News from Luke Tingley
Fall, 2014: Trip Reports: Canyonlands - Fall 2014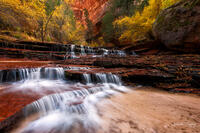 Canyonlands in the fall! Nothing better than leaves changing color deep in the heart of canyon country.
Fall, 2014: Trip Reports: Assiniboine Provincial Park - Fall 2014
Spent a week backpacking in Assiniboine Provincial Park in Canada. Amazing area. Had a great trip and some awesome dynamic weather.
August, 2014: Trip Reports: Rainier National Park - Summer 2014
Was able to spend a week backpacking in magnificent Rainier National Park. My first trip to this National Park. Weather was less than ideal, lots of rain. Still had a great time. Came away with some great shots and got some good backpacking in.
October, 2013: Trip Reports: Glacier National Park - Fall 2013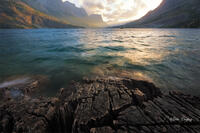 Here are my new images from my trip to Glacier National Park this fall. I drug my good friend and fellow photographer Monte Trumbull with me. Our first visit to this national park, and we were definitely not disappointed. Pretty amazing park! I'll definitely have to make another trip here to do some more back country hiking and camping.
June 28, 2012: Trip Report: Pacific Northwest 2012
Finally have my images up from a fantastic, week long backpacking trip to the Pacific Northwest. Spent some time on the Olympic Coast in Northwestern Washington, the Oregon Coast, and finally a few days in the Columbia River Gorge in search of waterfalls. Had a great time and had unusually nice weather for the the northwest.

Read more ...

April 22, 2012: Death Valley & Lake Tahoe - Spring 2012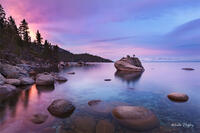 A few images from my Spring 2012 trip to Death Valley and Lake Tahoe. Recently I was able to visit a couple new areas that I had never been to before. While the weather and conditions didn't cooperate for me to come away with the shots I was after, the scenery was amazing and the company was great.

Read more ...

March 22, 2011: Southwest Trip - Spring 2011
A few images from my Spring 2011 Southwest trip. A whirlwind trip covering over 2000 miles on the road, 3 states, 3 National Parks, some backcountry camping and a lot of bald blue skies!

Read more ...

Latest Photos